Polaroid OneStep 2 i-Type Camera - White
UPC:

9120066087867

Brand
Description
Based on the original Polaroid OneStep from 1977, the OneStep2 from Polaroid Originals is a contemporary take on the classic instant film camera. Designed to be simple and easy to use, this camera accepts both i-Type and 600 instant films to produce 3.1 x 3.1" prints, and has true point and shoot functionality. The recognizable form factor of the camera recalls its predecessor, but has an updated white polycarbonate shell with an integrated optical viewfinder, built-in flash, self-timer function, and a familiar bright red shutter release. The fixed 106mm lens offers a comfortable field of view for everyday shooting, and its fixed focus design suits photographing subjects as close as 2' away. Powering the camera is a built-in 1300mAh lithium-ion battery pack, which is rated for up to 60-days of use per charge.
Accepts i-Type and 600 instant films to produce 3.5 x 4.2" prints with a 3.1 x 3.1" image area.Fixed 106mm lens is constructed from optical grade, coated polycarbonate and acrylic and has a fixed-focus design for working with subjects as close as 2' away.Built-in flash is available for working in low-light conditions. Self-timer function is ideal for selfies and group portraits.Built-in 1300mAh lithium-ion battery can last for up to 60 days per charge, and is charged through the camera with the included USB cable.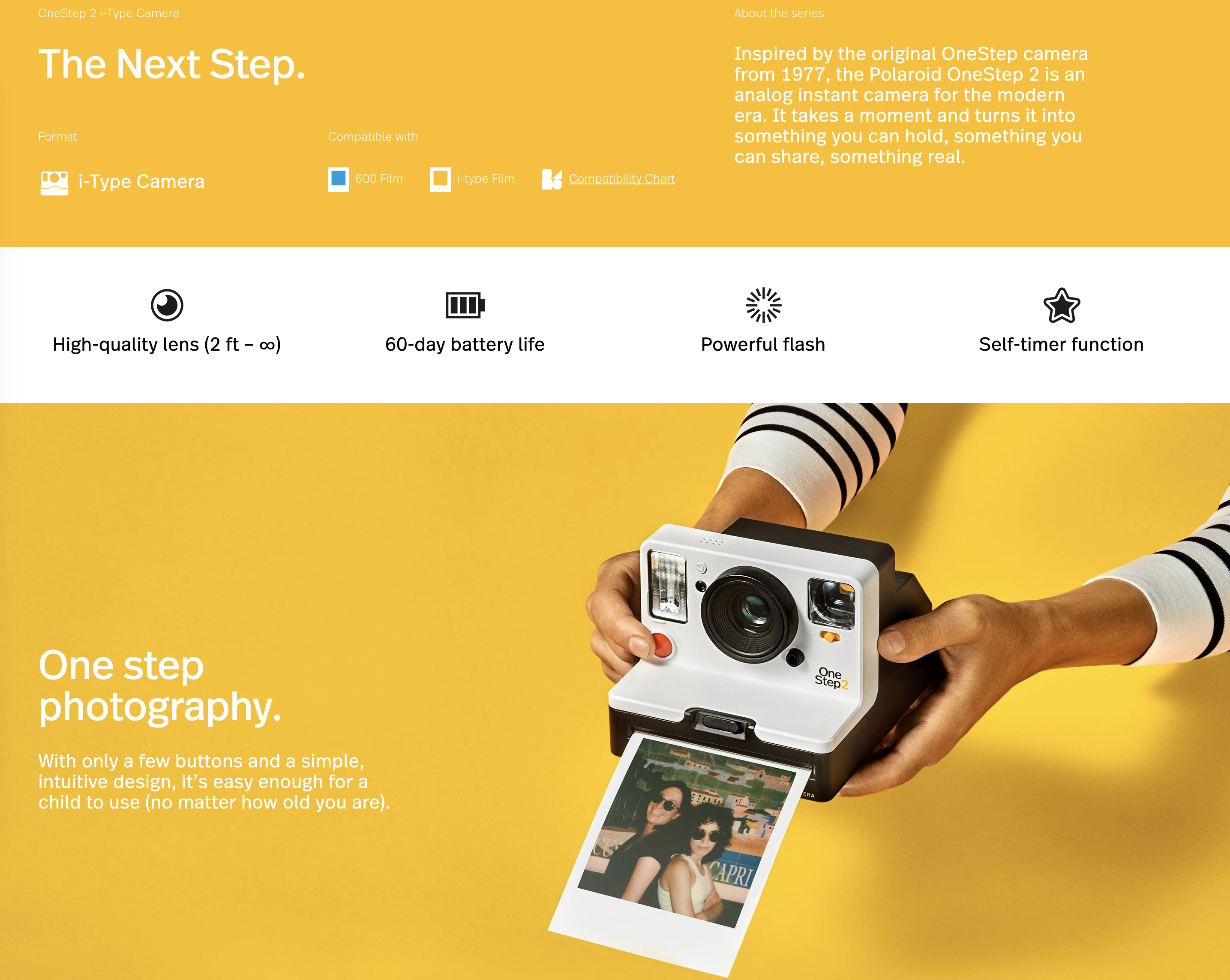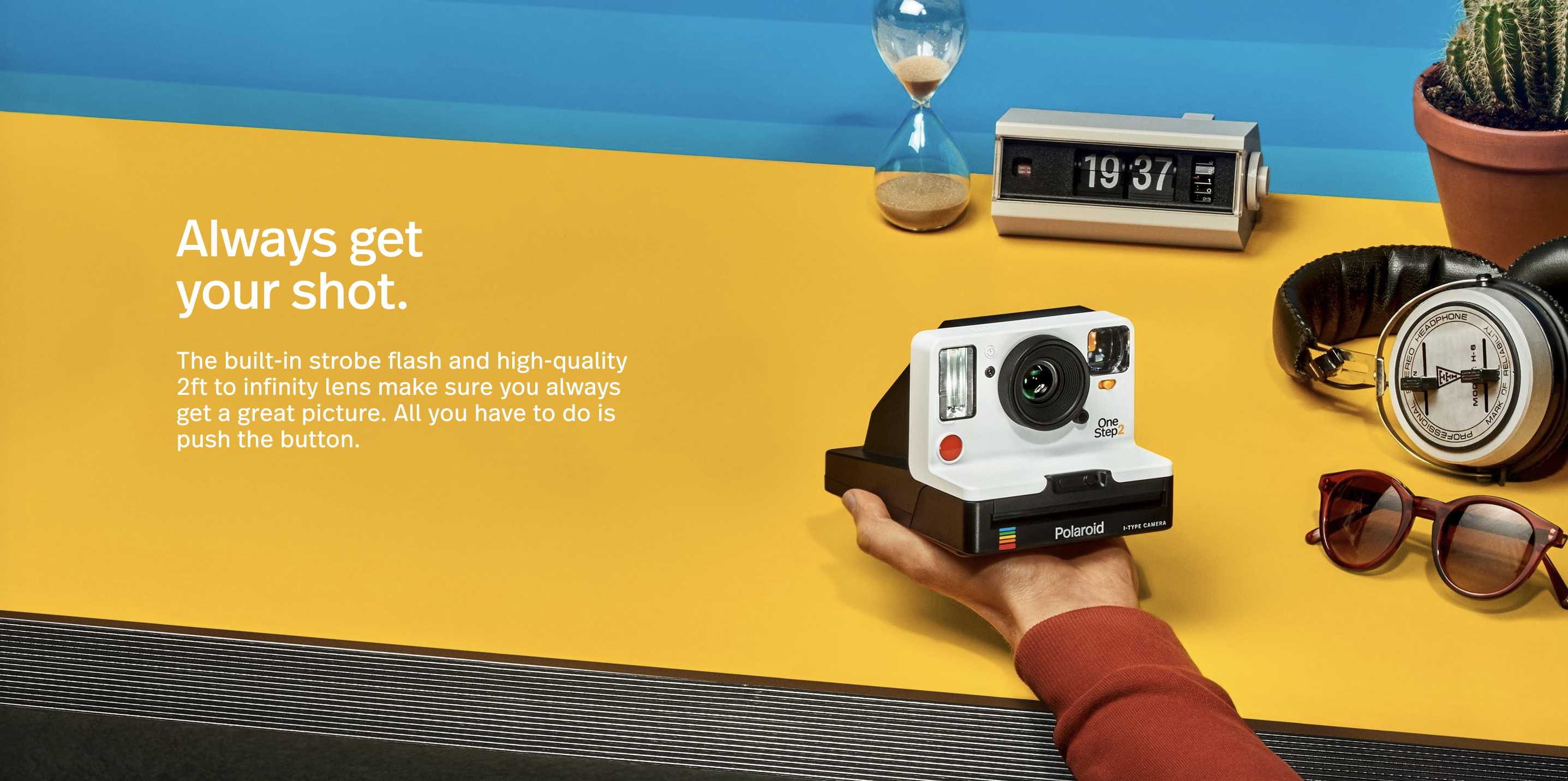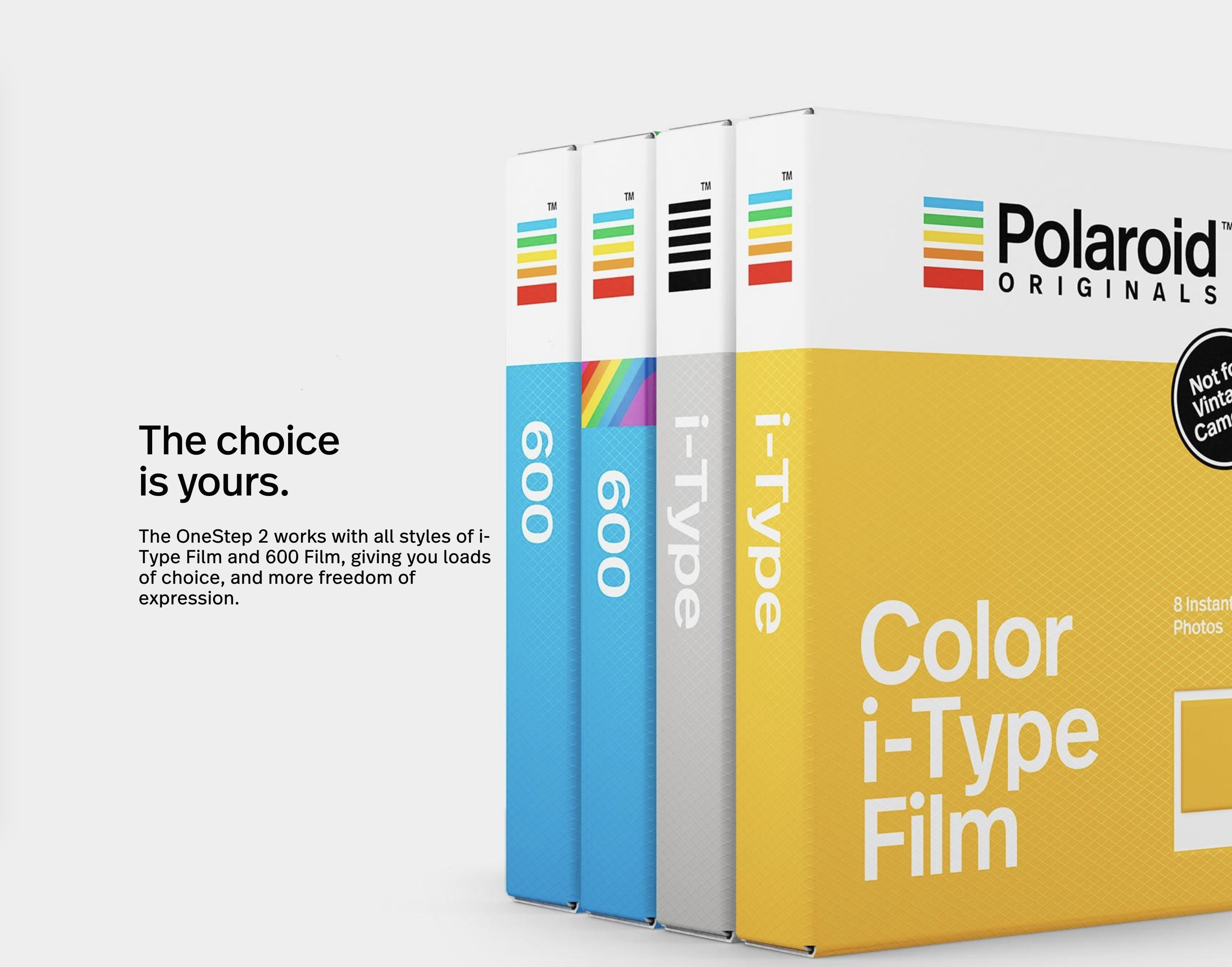 Film Not Included*
0 Reviews
This product hasn't received any reviews yet. Be the first to review this product!
Write a Review
Warranty Information
YES! We are a Polaroid Originals Authroized dealer!
All new products come with a full manufactures USA Limited warranty.
Protect your purchase with an optional 3-5year extended warranty.
Protect Your New Purchase
Manufacturers' warranties don't cover everything. Protect your valuable investment with an Accidental Damage Warranty.
Choose the warranty that's best for your purchase and customize it to your needs. Products covered: Digital Cameras, Lenses, Video Cameras, Flashes and Lighting
Total Protection from:
+ Manufacturer Defects
+ Impact Damage
+ Sand/Grit Damage
+ Accidental and Unintentional Abuse
+ Mechanical Malfunctions
+ Normal & Abnormal Wear & Tear
Protection plans include standard coverage as well coverage for malfunctions due to accidental damage from handling (ADH). This includes malfunctions due to liquid damage that were the result of an accident. Call us today, if you have further questions.

Please note, this service contract must be purchased/registered within 30 days from the date the equipment is purchased. Once purchased, you will recieve an email with instruction on how to register your warranty.