Store Information
Rogers, AR
4204 W. Green Acres Rd. Ste 120
Rogers, AR 72758
Monday to Saturday: 10am - 6pm
Sundays: Closed
Fayetteville, AR
3277 N. College Ave.
Fayetteville, AR 72703
Monday to Saturday: 10am - 6pm
Sundays: Closed
Fort Smith, AR
2801 Rogers Ave.
Fort Smith, AR 72801
Monday to Saturday: 10am - 6pm
Sundays: Closed
Little Rock, AR
11400 North Rodney Parham Rd.
Little Rock, AR 72212
Monday to Saturday: 10am - 6pm
Sundays: Closed
Springfield, MO
2550 South Campbell Ave.
Springfield, MO 65807
Monday to Saturday: 10am - 6pm
Sundays: Closed
Oklahoma City, OK
3110 North May Ave.
Oklahoma City, OK 73112
Monday to Saturday: 10am - 6pm
Sundays: Closed
Tulsa, OK
8172 East 68th St.
Tulsa, OK 74133
Monday to Saturday: 10am - 6pm
Sundays: Closed
Your feedback & questions are very important to us.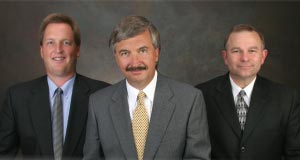 Steve Elkins, VP, Stan Bedford CEO, Jeff Beauchamp Pres
At Bedford's, the customer is number one and we want to hear your comments, concerns, complaints, and questions. In an effort to answer your questions and give you the quickest reply possible, we ask that you please provide your contact information and a brief comment.