Nikon AF-S DX NIKKOR 10-24mm F3.5-4.5G ED Lens
UPC:

18208021819

MPN:

2181

Brand

Availability:

In Stock
Description
Compact, ultra-wide-angle zoom lens for DX-format cameras
Offering a dramatic, ultra-wide 110° picture angle, the 2.4x AF-S DX NIKKOR 10-24mm f/3.5-4.5G ED lens is ideal for landscapes, interiors, architecture and more. With two ED glass and three hybrid aspherical lens elements, Nikon Super Integrated Coating (SIC) and the exclusive Nikon Silent Wave Motor, the AF-S DX NIKKOR 10-24mm f/3.5-4.5G ED lens delivers the exceptional image quality and fast handling that defines NIKKOR optics. Experienced Nikon DX-format photographers will immediately recognize the power of the new 10-24mm ED.

The Nikon 10-24mm is commonly used for Everyday, Home, Landscape/scenery, Landscape photography, Macro photography, Panoramic filming, Portraits, Shooting indoors, Shooting outdoors, Travel, Weddings and more.The Nikon 10-24mm is most used by customers who consider themselves to be a Enthusiast, Getting started, Professional, Semi-professional, Tech savvy among others.The Nikon 10-24mm is popular because customers like the following qualities of the Nikon 10-24mm: Compact, Consistent output, Durable, Easy to use, Fast / accurate auto-focus, Improves picture quality, Lightweight, Reliable and Sharp.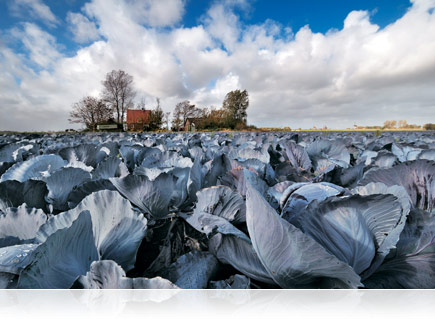 See more of your world
Compact, 2.4x ultra-wide-angle zoom
The AF-S DX NIKKOR 10–24mm f/3.5-4.5G ED was built to capture the expansiveness and drama of the world around you. It's ideal for shooting photos and HD video of landscapes, cityscapes, interiors, architecture and more. It's also versatile enough to focus on subjects as close as 0.8-ft. And thanks to a host of Nikon technologies, you can be certain that your world will always be captured with remarkable clarity.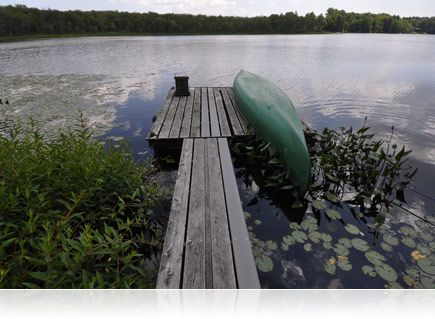 Exceptional images
Advanced Nikon lens technologies
The AF-S DX NIKKOR 10–24mm f/3.5-4.5G ED is an advanced lens optimized for DX-format Nikon D-SLR cameras. From its ultra-fast, ultra-quiet Silent Wave Motor (SWM) autofocus motor to its ghosting and flare reducing Nikon Super Integrated Coating (SIC), the AF-S DX NIKKOR 10–24mm f/3.5-4.5G ED helps your D-SLR achieve peak performance in both still and HD video shooting.
Silent Wave Motor
AF-S NIKKOR lenses feature Nikon's Silent Wave Motor (SWM). This technology converts "traveling waves" into rotational energy to focus the optics. This enables high-speed autofocusing that's extremely accurate and super quiet.
ED (Extra-Low Dispersion) Glass
An optical glass developed by Nikon that is used with normal optical glass in telephoto lenses to obtain optimum correction of chromatic aberrations.
AS
AS stands for Aspherical lens elements. This type of lens utilizes non-spherical surfaces on either one or both sides of the glass in order to eliminate certain types of lens aberration.
M/A
Select NIKKOR lenses have a focusing mode which allows switching from automatic to manual focusing with virtually no lag time by simply turning the focusing ring on the lens. This makes it possible to seamlessly switch to fine manual focusing while looking through the viewfinder.
IF Lens
A NIKKOR lens in which only the internal lens group shifts during focusing. Thus, IF NIKKORS do not change in size during AF operation, allowing for compact, lightweight lenses capable of closer focusing distances. These lenses will be designated with the abbreviation IF on the lens barrel.
This product hasn't received any reviews yet. Be the first to review this product!
Write a Review
Additional Information
YES! We are a Nikon Authroized dealer!
All new products come with a full manufactures USA Limited warranty.
Protect your purchase with an optional 3-5year extended warranty.
Protect Your New Purchase
Manufacturers' warranties don't cover everything. Protect your valuable investment with an Accidental Damage Warranty.
Choose the warranty that's best for your purchase and customize it to your needs. Products covered: Digital Cameras, Lenses, Video Cameras, Flashes and Lighting
Total Protection from:
+ Manufacturer Defects
+ Impact Damage
+ Sand/Grit Damage
+ Accidental and Unintentional Abuse
+ Mechanical Malfunctions
+ Normal & Abnormal Wear & Tear
Protection plans include standard coverage as well coverage for malfunctions due to accidental damage from handling (ADH). This includes malfunctions due to liquid damage that were the result of an accident. Call us today, if you have further questions.

Please note, this service contract must be purchased/registered within 30 days from the date the equipment is purchased. Once purchased, you will recieve an email with instruction on how to register your warranty.
Learn More
WARNING:


Attention California Residents: This product may contain chemicals including but not limited to, lead and/or nickel, that can cause Cancer and other Reproductive Harm.
For more information, please visit www.p65warnings.ca.gov.